Curated Skincare, Expert Advice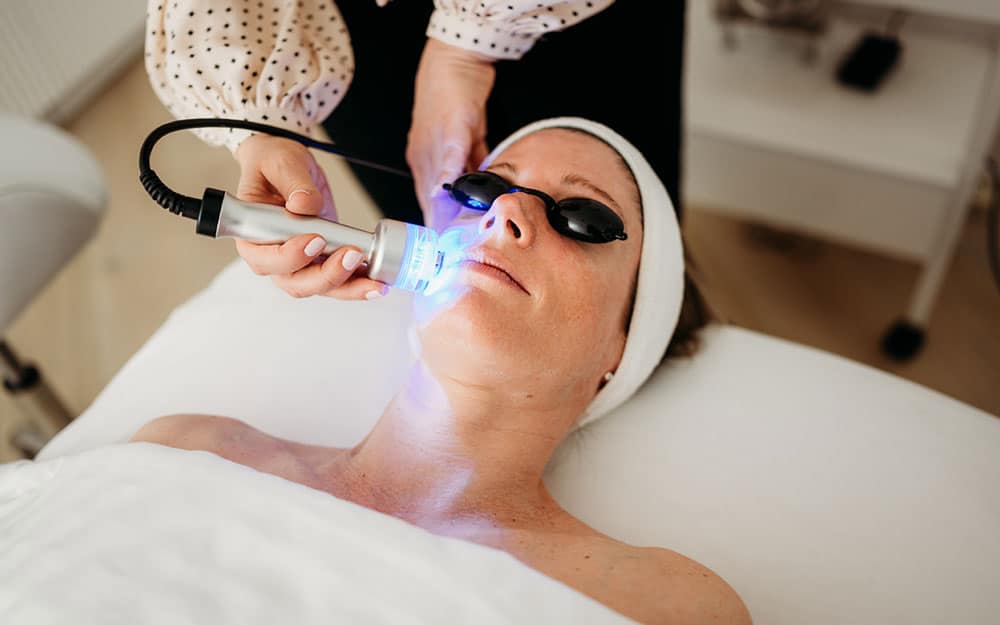 A clinical approach to SKINCARE ROUTINES
Our Skin Instant® Lab with VisioLab© is a comprehensive skin analysis system designed to take an in-depth snapshot of the clients' skin and monitor changes over time. This allows our estheticians to use cutting edge technology combined with expert visual diagnosis to customize an effective skincare plan for you and adjust it as your skincare needs change.
A difference that is RESULTS DRIVEN
With a focus on education over influence, our specialized menu of curated skincare products and services provides you with unrivaled treatments using the latest technologies and techniques, combined with Toska's proven methods for unequivocal results.
Conveniently located adjacent to Southpark Mall in Charlotte, NC, Toska Spa and Facial Bar offers over 3500 square feet of luxurious retail space, state-of-the-art private treatment rooms, and our unique "Facial Bar" – a chic concept featuring our exclusive facial machines and treatments, bringing you the finest skincare in the Carolinas and the Southeast!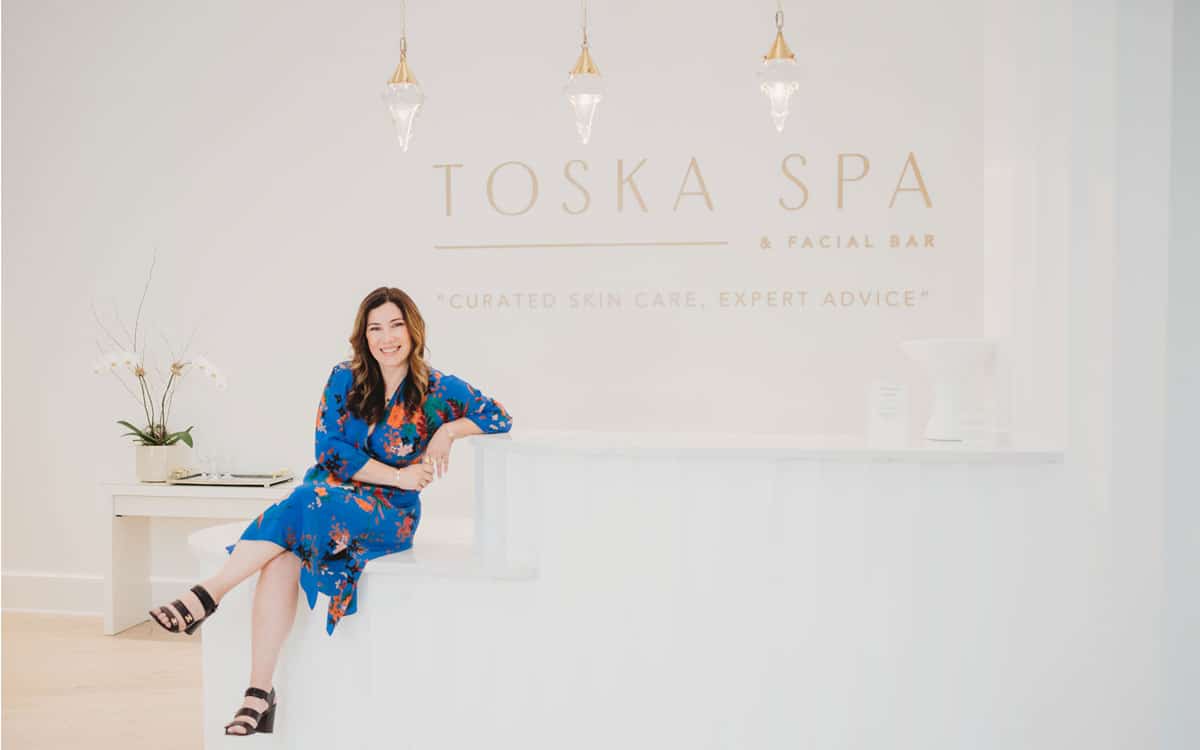 Consult with a SPECIALIST
"The key to beautiful skin is consistency" – Toska
Whether you choose our online consultation with an Esthetician or book a 30-minute one-on-one virtual consultation with Toska, you will learn firsthand why her philosophy is the key element to achieving your skincare goals. For those clients who are unable to visit our award-winning spa in Charlotte NC, Toska will remotely analyze and evaluate your current skin condition and regimen, discuss your goals and concerns, and recommend a comprehensive plan to help you achieve your glow.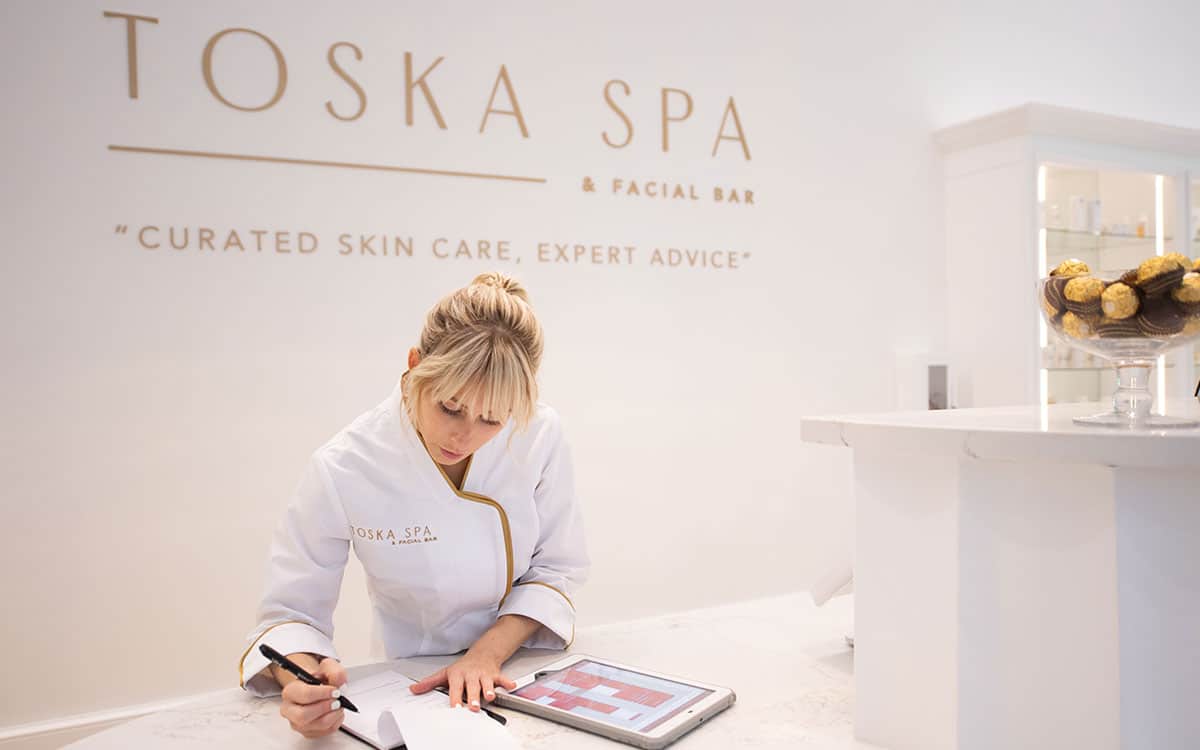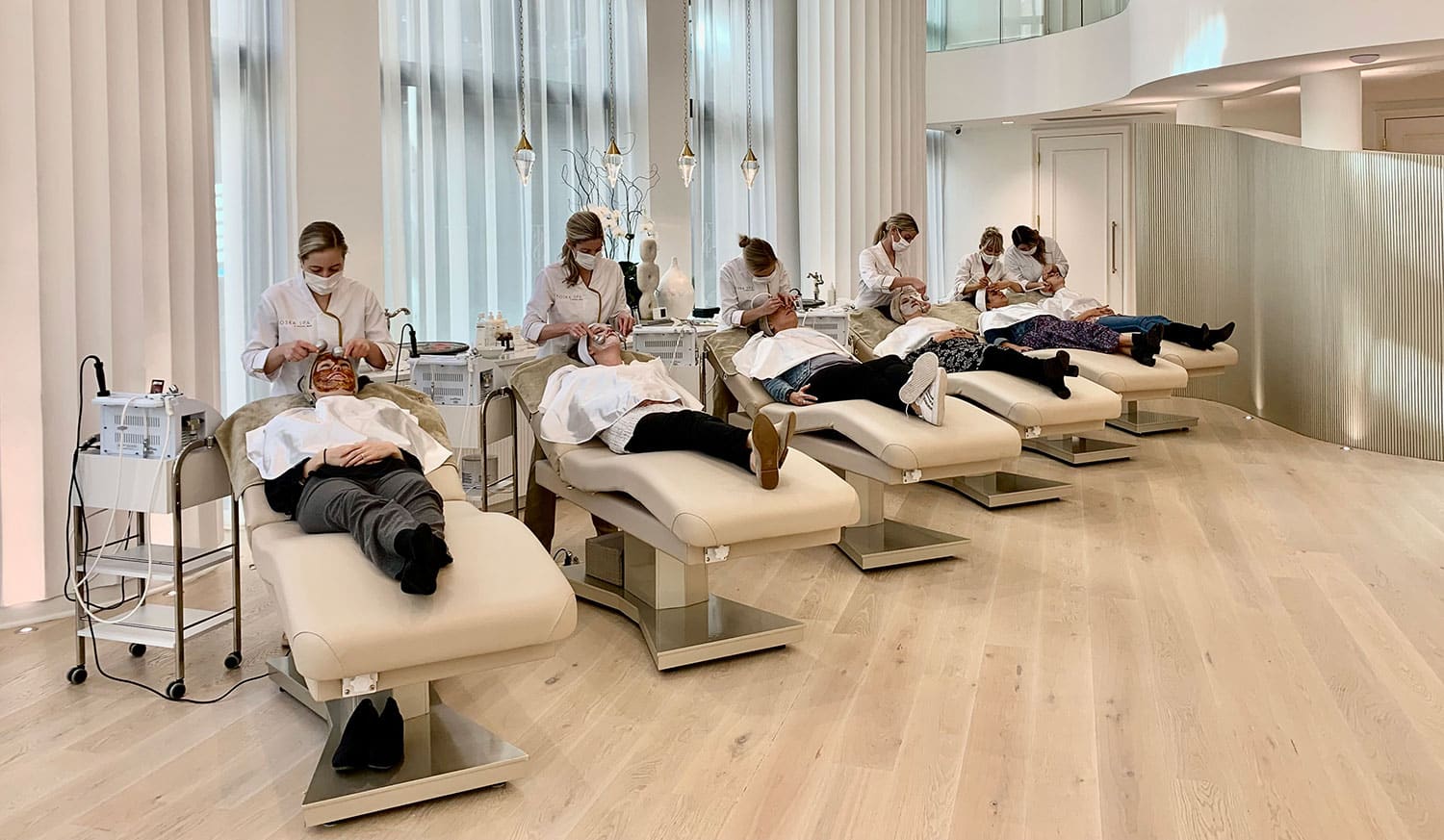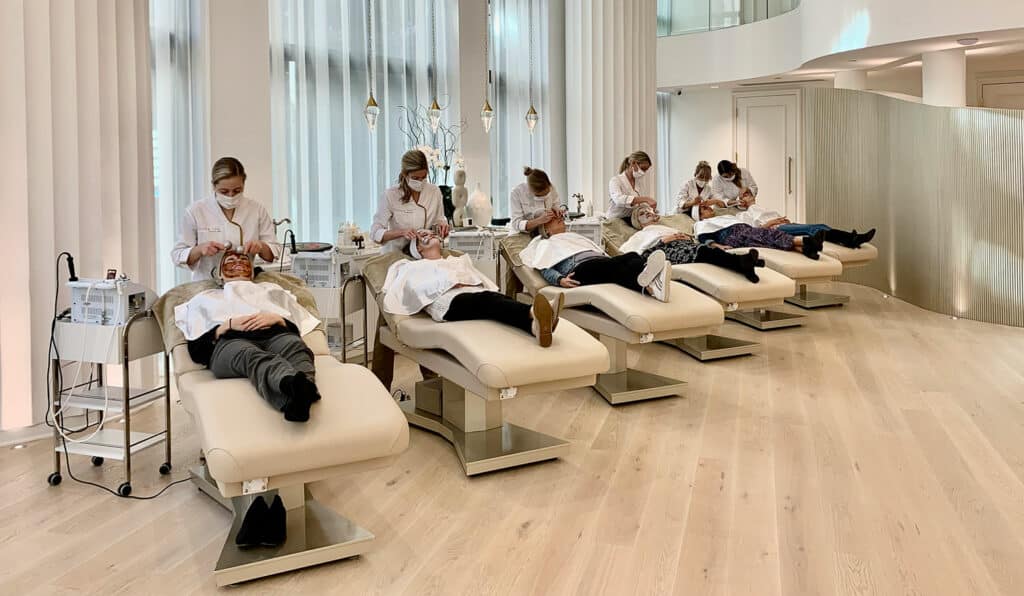 Introducing the FACIAL BAR
Our facial treatments are results-driven, precise and performed only by highly trained and experienced estheticians. We only have one face, so having a personalized facial is one of the most sensible ways to take care of it. A facial cleans, exfoliates and nourishes the skin, promotes a clear, well-hydrated complexion, and can help your skin look younger.