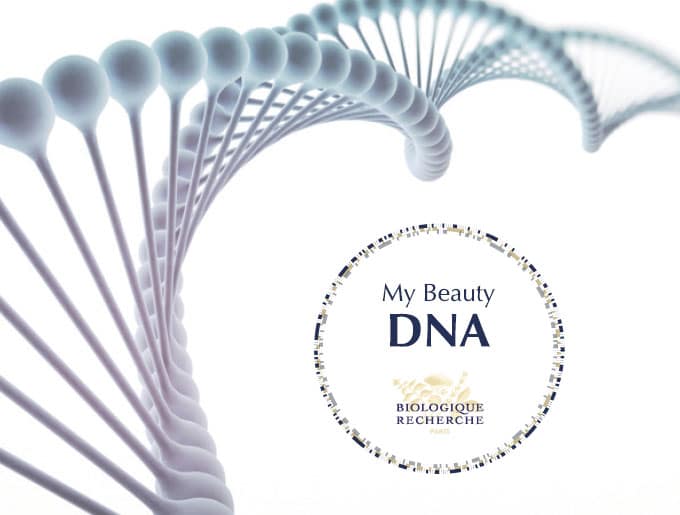 With My Beauty DNA©, Biologique Recherche analyzes more than 600,000 genetic variations related to the skin in order to determine the personalized treatments and products that are best suited to each individual Skin Instant©.
Because our DNA represents our individual "identity card," analyzing our DNA can provide an abundance of information about the skin's needs.
My Beauty DNA© reflects all genetic skin factors, taking into account:
"positive" genes: with a positive effect on our skin's appearance and our well-being (e.g. genes that protect against cellulite, the skin barrier against pollution, inflammation, sensitivity, and glycation, levels of antioxidants, etc.)

"risky" genes: which could potentially harm the skin's appearance and health (damage to collagen, cutaneous sensitivity, tanning ability, etc.)
In total, 14 skin characteristics are studied and split into 4 main families:
aging

sensitivity to the sun

sensitivity to the environment

skin profile
Each of these traits is associated with a level of predisposition, graded into three degrees: minor, moderate or significant.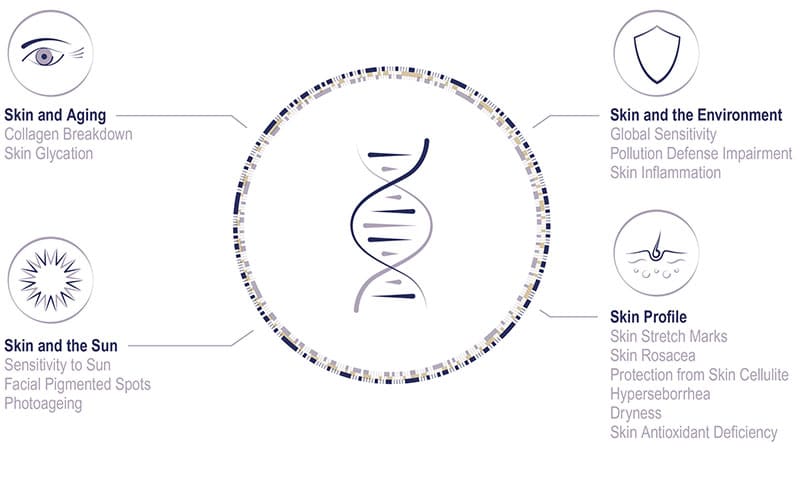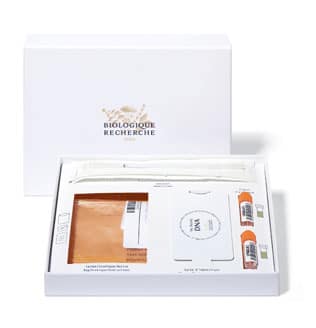 Biologique Recherche My Beauty DNA Kit
A CONSULTATION DIVIDED INTO FOUR EASY STEPS
Purchase your My Beauty DNA© test at Toska Spa (My Beauty DNA© is not available for purchase online).

Take a sample with your Biologique Recherche expert, following the instructions for use included in the My Beauty DNA© kit to analyze your genetic data and be able to create your personalized report.

You will receive your personalized report listing your skin's genetic predispositions within 5 to 6 weeks.

Make an appointment with us to share your report and obtain a highly personalized treatment protocol.
For more information about My Beauty DNA© or how to request your My Beauty DNA© kit, please Contact Us.