Summer is right around the corner, which means it's time to prep your skin for a few upcoming changes: Weather patterns where you live and new environments encountered while traveling tend to introduce different exogenous factors than your skin may be used to. What exactly does that mean? Exogenous factors are "outside factors" that affect the health of the skin, including: lifestyle, climate, sun exposure, etc. Although these factors differ based on location and exposure, we have curated a quick guide for maintaining the health and glow of your skin- all summer long. Follow along for Toska's Tips to combat the ever-changing summer season.
Routines
The most important part of any skincare journey is a really good skincare routine that both you and your skin will agree with. Some routines take a little bit of work to uncover the perfect combination for your skin's needs, but not to worry, we are always here to help! At Toska Spa & Facial Bar, we aim to curate a regimen and treatment plan seamlessly fitted to your skin's needs, your goals and most importantly, your budget. Visit Toska Spa & Facial Bar, let us customize your skincare journey and invest in YOU.
Summer Travels
The busiest travel season of the year is fast approaching. Vacations and traveling are about relaxation and resetting before the year restarts. Don't let this well-deserved time away be ruined by unexpected changes in the environment or new, damaging exogenous factors. Let's take some time to uncover a few hidden tips and tricks for maintaining your skin's health while traveling.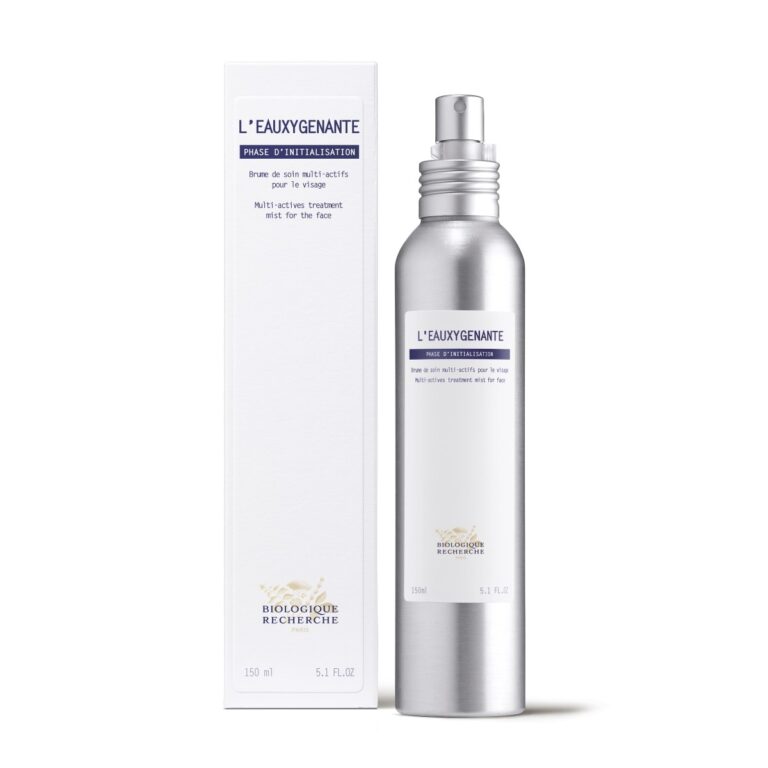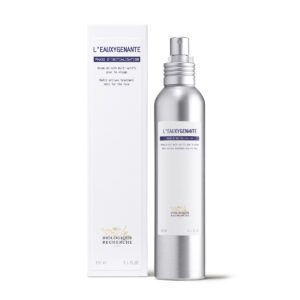 One of our favorite products to travel with, and hold on to during vacation is the life-changing L'Eauxygenante from Biologique Recherche. This oxygenating mist treatment improves the skin's ability to adapt to new and different climates while defending your skin against external aggressors, unifying the complexion thanks to its anti-oxidant properties.
Masque Vivant (better known as "the chocolate mask") is a brightening, toning and refreshing mask that does wonders for the complexion. This balancing face mask contains high concentrations of Yeast, cucumber, and Witch Hazel extracts renowned for their skin purifying properties. After a long day of traveling, nothing feels more relaxing than purifying and refreshing your skin for a clean, detoxified feel.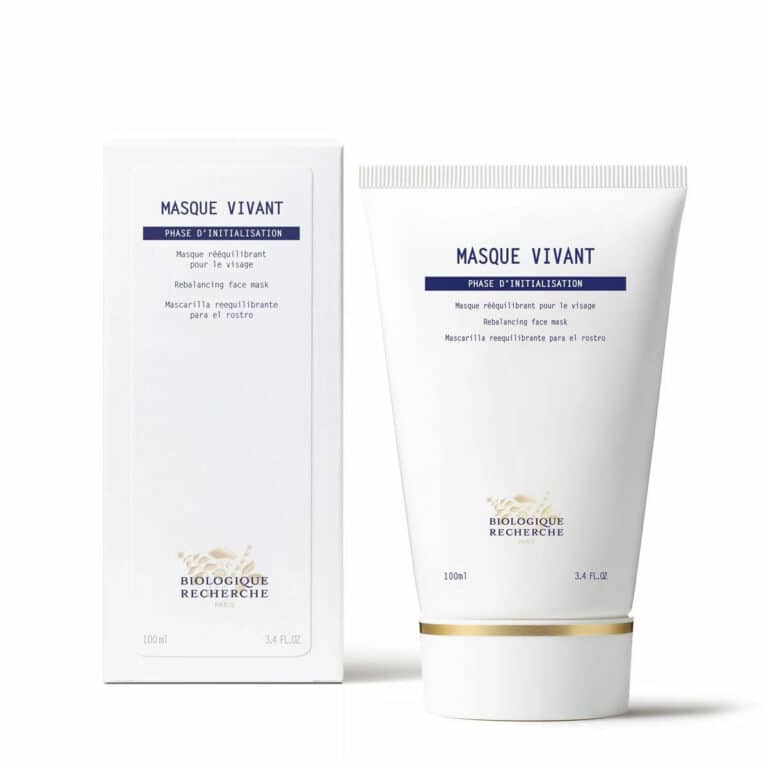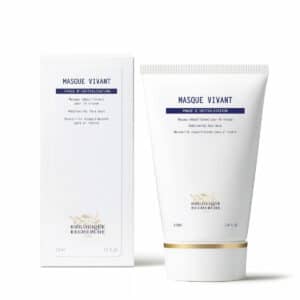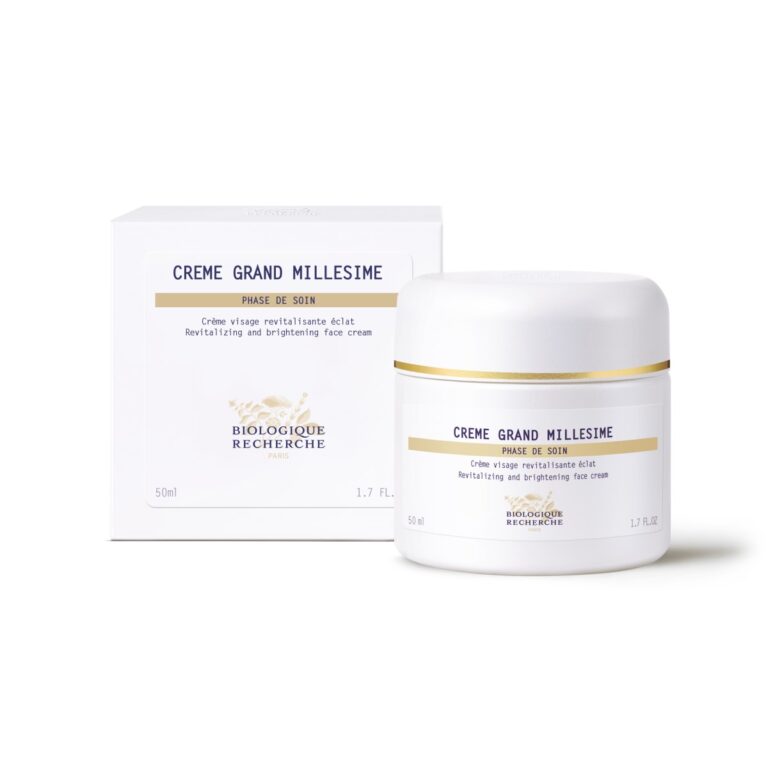 A revitalizing cream from Biologique Recherche known as Crème Grand Millésime is an intensive cream that works to revitalize the epidermis and brighten the complexion while enhancing the epidermal regeneration. this powerful and fast-acting formula moisturizes intensely leaving your complexion unified and glowing. Rich in active ingredients, this cream is easy to apply while providing maximum results with just a hazelnut-sized amount.
Masque VIP O2 from Biologique Recherche is used on stressed, traumatized skin and/or sensitive skin. It leaves the skin beautifully soft and glowing. This oxygenating and moisturizing "antipollution" treatment restores radiance to stressed, asphyxiated skin. It is ideal to soothe sunburn and can be left in the refrigerator prior to use and applied in a thick layer to soothe and calm the skin. It is recommended for dull, tired and/or stressed skin.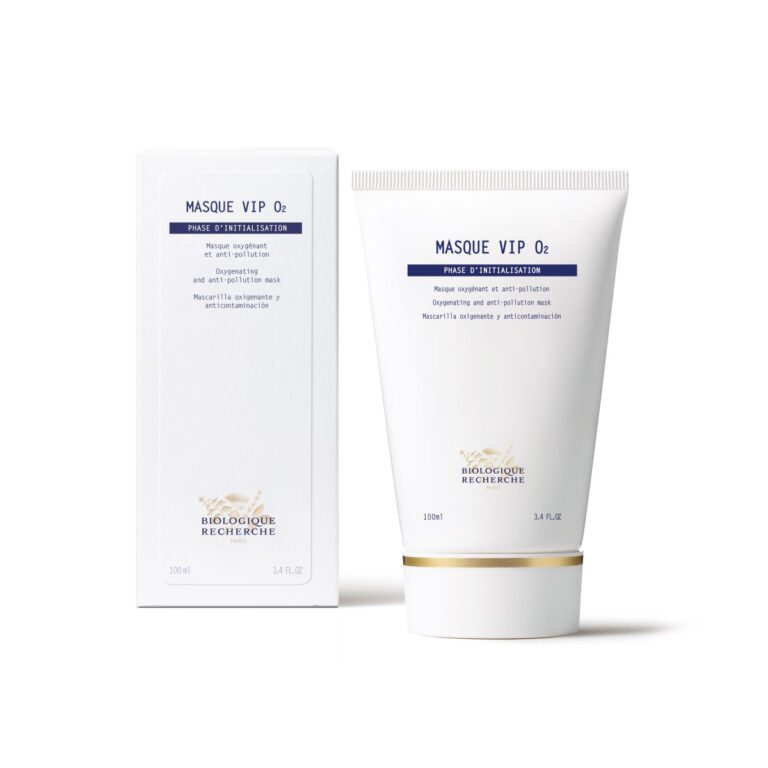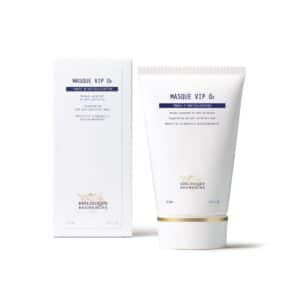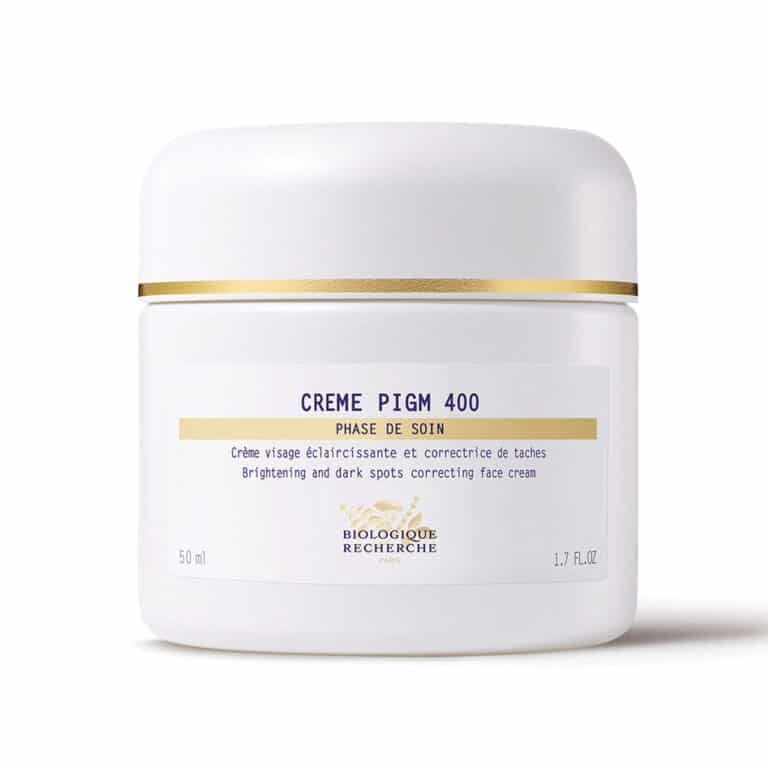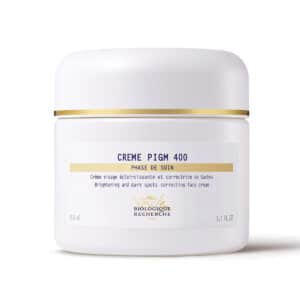 Creme PIGM 400 is a brightening, unifying and spot-correcting cream. A concentrated mix of brightening, anti-spot and protective substances, its multi-factor formulation helps correct existing imperfections and prevents the appearance of further pigmentary spots, resulting in a brighter complexion and more uniform skin.
Auteur Definitive Lifting Toner. A high-active, complex composition that lifts, firms, brightens and balances while supporting the skin's natural cell regeneration process. Existing wrinkles are smoothed away through enhanced elastin and collagen production. Immediately eliminates signs of dehydration and delivers long-lasting moisture. pH levels are balanced, leaving skin feeling calm and refreshed immediately after application.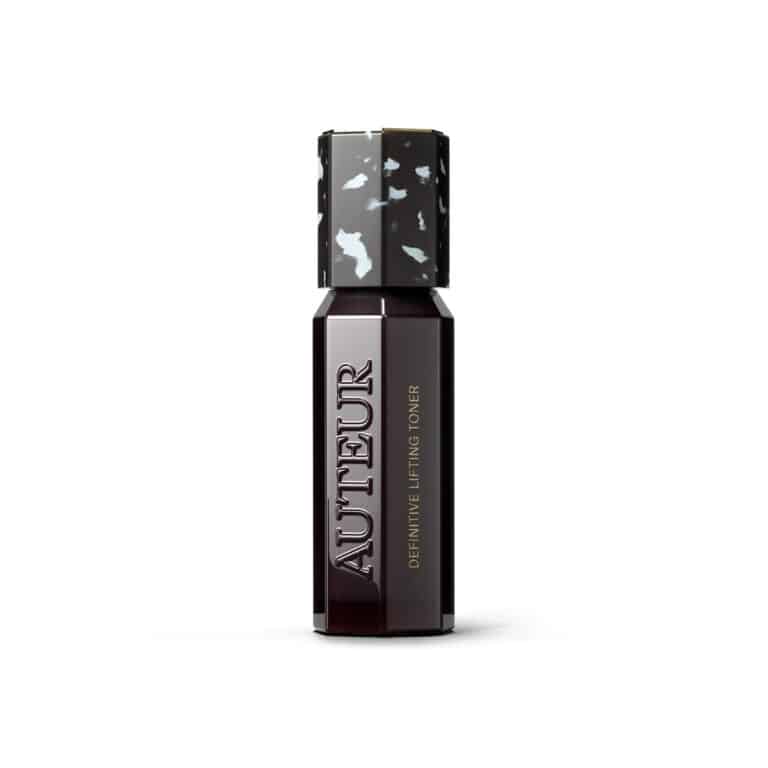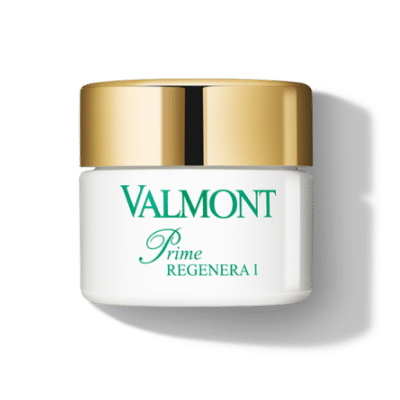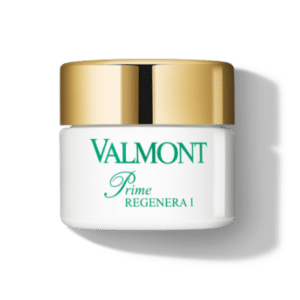 Prime Regenera I from Valmont revitalizes and infuses skin with energy. This cream encourages cell renewal for supple, visibly fuller skin. This rich and nourishing cream is ideal for skin suffocated by the first signs of aging, lacking in tone and radiance. Its concentration of Cellular Prime Complex promotes the skin's elasticity and balance, while stimulating its oxygenation. The rich and nourishing texture is suitable for dull, stifled and tired skin.
Prime Regenera II from Valmont repairs extremely dry and damaged skin. For occasional or daily care, this ultra-rich cream intensely repairs and nourishes the skin with lasting effects. It brings comfort and well-being in the face of daily stress, dryness and stimulation. Relieved, the skin appears more supple and soothed. Wrinkles and irritation are visibly reduced. Essential daily care for consistently dry and lackluster skin.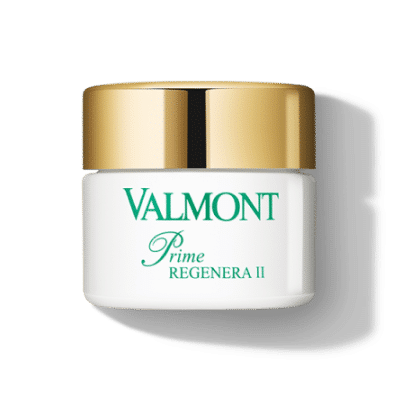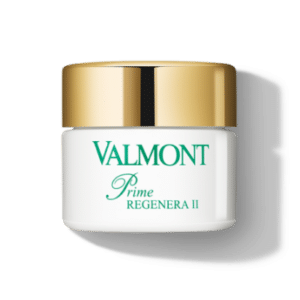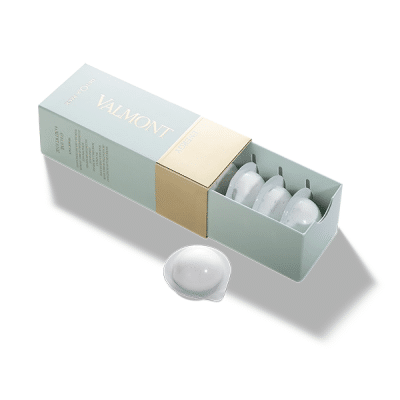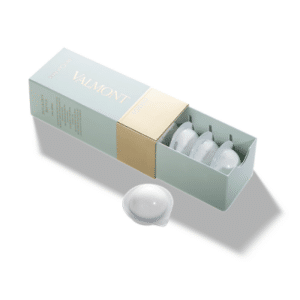 Valmont's Deto2x Pack transforms the skin in just 10 minutes, with a fun and sensorial application. This mask detoxifies and strips the skin of urban pollution, tobacco, and other aggressors, before imbuing it with clarifying oxygen. Features are smoothed and skin is tightened. The individual capsules preserve freshness and integrity, making it easy to take them with you everywhere! This mask is suitable for all skin types.
LumiCream from Valmont's new Luminosity line. This airy-light cream, a joy to the touch, is like wearing a second, invisible skin to enhance your complexion and amplify light for a radiant glow. A complexion enhancement treatment featuring soft focus technology to reduce contrast and diffuse light for immediate improvement to skin texture and appearance, giving your complexion a gentle, mother-of-pearl sheen. Suitable for all skin types, particularly recommended for uneven complexions, combination or oily skin.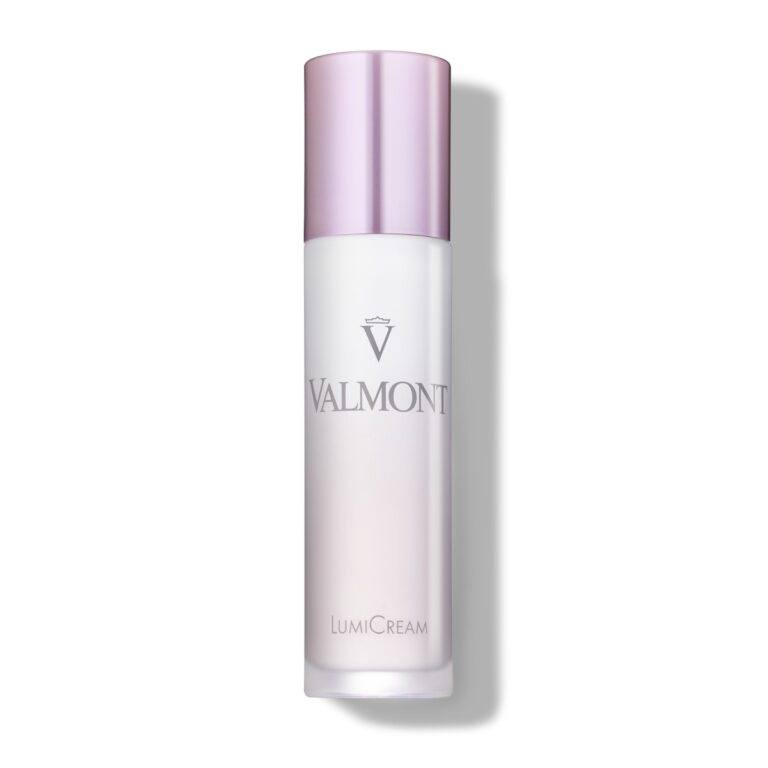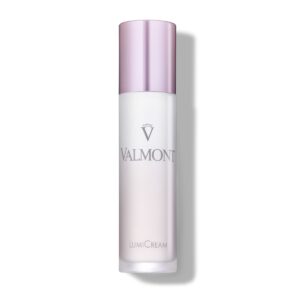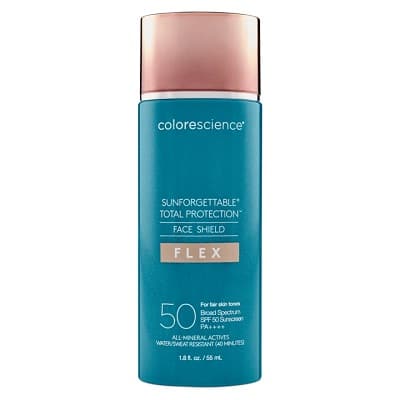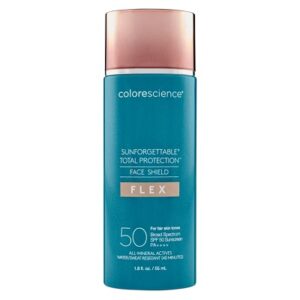 ColoreScience Sunforgettable® Total Protection™ Face Shield Flex SPF 50 – a lightweight mineral sunscreen with tinted color coverage that immediately evens skin tone for a flawless look. This hydrating, antioxidant-rich all-mineral formula provides environmental protection against UVA/UVB, pollution, blue-light, and infrared radiation. Combined with advanced antioxidants and nourishing, hydrating ingredients for a long-term skin health.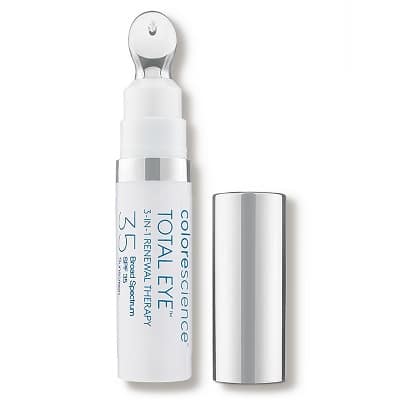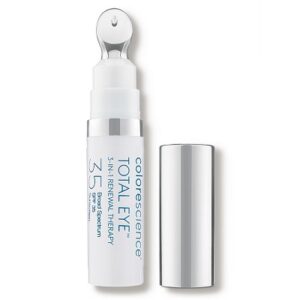 ColoreScience Total Eye™ 3-in-1 Renewal Therapy SPF 35 visibly improves the appearance of dark circles, puffiness, fine lines and wrinkles while protecting the delicate eye area against photoaging with 100% SPF-35 mineral sunscreen. Available in four shades for all skin tones. Cooling applicator aids in reduction of puffiness. Primes skin for smooth application of eye makeup. Use around eye area, safe for those who wear contacts, and sensitive eyes.
With vacations lined up, kids out of school, and lives going full-speed ahead, we understand how making time for yourself can seem almost impossible. Booking services for yourself or multiple guests has never been easier. With our easy to use booking app, relaxation is right at your fingertips. Book online anytime with any of our expert providers, or simply give us a call and we will be happy to plan your next treatment. Our services have been designed with careful consideration to your individual skincare needs, below are treatments ideal for prepping the skin for Summer as well as maintaining your skin throughout the changing seasons: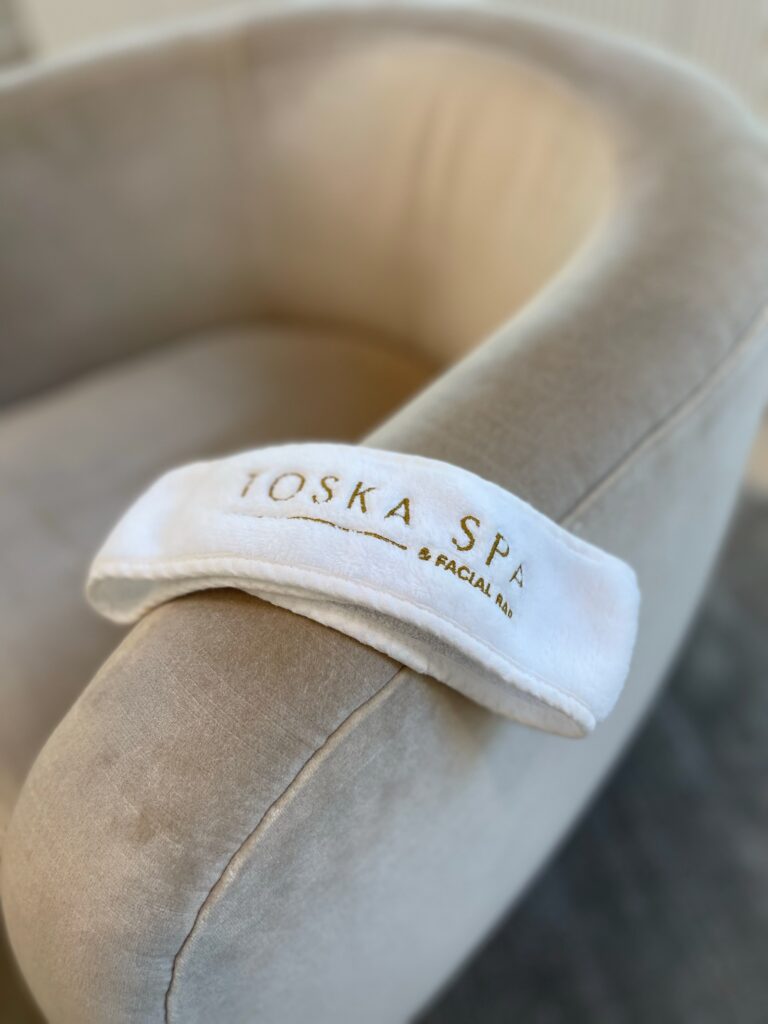 Deep Cleanse – Clear and refine your skin with a blend of products selected by our experts based on your individual skin type. This treatment will exfoliate the skin, clear clogged pores, and stimulate cellular renewal.
Supreme Remodeling – The ultimate facial for toning your skin and achieving radiant complexion. This treatment combines Remodeling Face to sculpt, a fruit acid peel to exfoliate, and a booster based on your skin's needs. The result is a firm and brightened complexion.
Signature Body Treatment – Our signature body treatment exfoliates, tones, and hydrates the skin, leaving it sufficiently protected against harsh climatic conditions. Your skin is left feeling refined, radiant, and soft.
Brow Lamination – No matter what your brow concerns are, whether gaps, thinning, over-plucking, or unruliness, a brow lamination is an amazing solution and a great microblading alternative. Brow lamination is essentially a perm for your brows, giving them a set, uniform shape lasting 4-6 weeks. Instead of curls, a lamination agent helps the brow hair stay brushed up and lifted for up to six weeks.
Father's Day is quickly approaching, and we have a few gift ideas that are perfect for the Dads who deserve to be spoiled this Father's Day. While skincare is ultimately gender-fluid, we have to understand that it can be like a foreign language to some. Allow us to break down the best products and treatments to surprise with on his special day.
Our Signature Gentleman's Treatment is designed specifically with men in mind. The treatment addresses various skin concerns with a deep cleanse, pore refining, and a boost of hydration. Extractions and Microderm assist with detoxifying the skin of congestion, dead skin and stubborn blackheads. Oxygen relieves the skin of any sensitivity or redness, while delivering hydration directly into the epidermis. A mask and serum are included and completely customized by our experts based on his skin concerns and needs. This treatment is the perfect investment for spoiling him and his skin this Father's Day.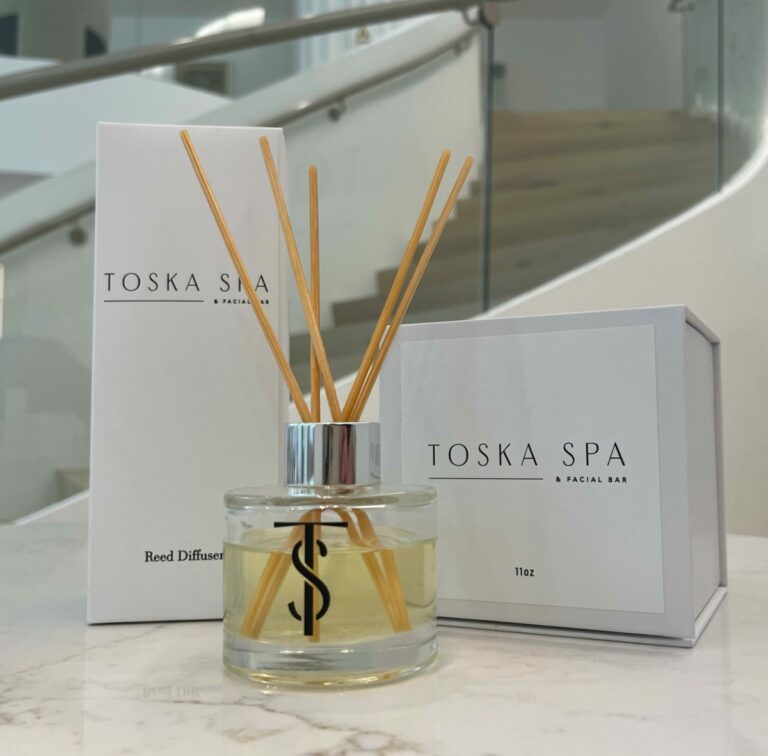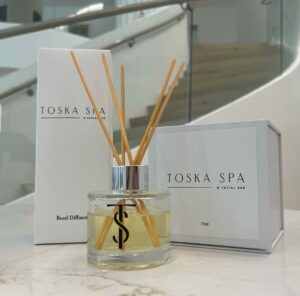 As we step into the Summer season, we hope you'll introduce our tips and tricks to your regime; ensuring you keep your beautiful skin glowing and healthy. We look forward to bringing the Toska Glow to your skincare journey. Our team is always happy to help with any questions or concerns that you may have. Call us at 704.332.8500 or email at information@toskaspa.com.