Pregnancy is tough. While many aspire to have that natural "pregnancy glow", the truth is that is just not how it works for most people. While pregnant, your hormones just do their own thing, which can wreak havoc on your skin, with melasma, stretch marks, and acne all being potential issues.. On top of that, you're also worrying about whether your products are even safe! But while that natural glow may be out of reach for most, having an effective, pregnancy-safe skincare routine is very much doable. Here's some tips and products to help target the most common pregnancy and postpartum skin issues!
Up to 90% of pregnant women will get stretch marks at some point, and it makes sense. As your skin stretches, the supporting layers underneath are pulled tight and can tear. You can mostly blame genetics for this one; if your mother got stretch marks, you're more likely to have them as well. It all has to do with the elasticity of your skin, which can also be impacted by a number of other factors. Regardless of the cause, they're almost guaranteed to make an appearance (if they haven't already shown up!). But they don't have to be inevitable. For preventative and proactive care of red stretch marks, you can turn to Creme R-Stria. This gentle body cream can help prevent or reduce the severity of future stretch marks, or you can use it on existing stretch marks to help calm them. If you've already been there, done that, and your stretch marks are now white, we have you covered. Creme B-Stria is a cocktail of toning, invigorating ingredients that help reduce the appearance of white stretch marks. Whether you're trying to get a head start or you think it's too little, too late, there's something for you!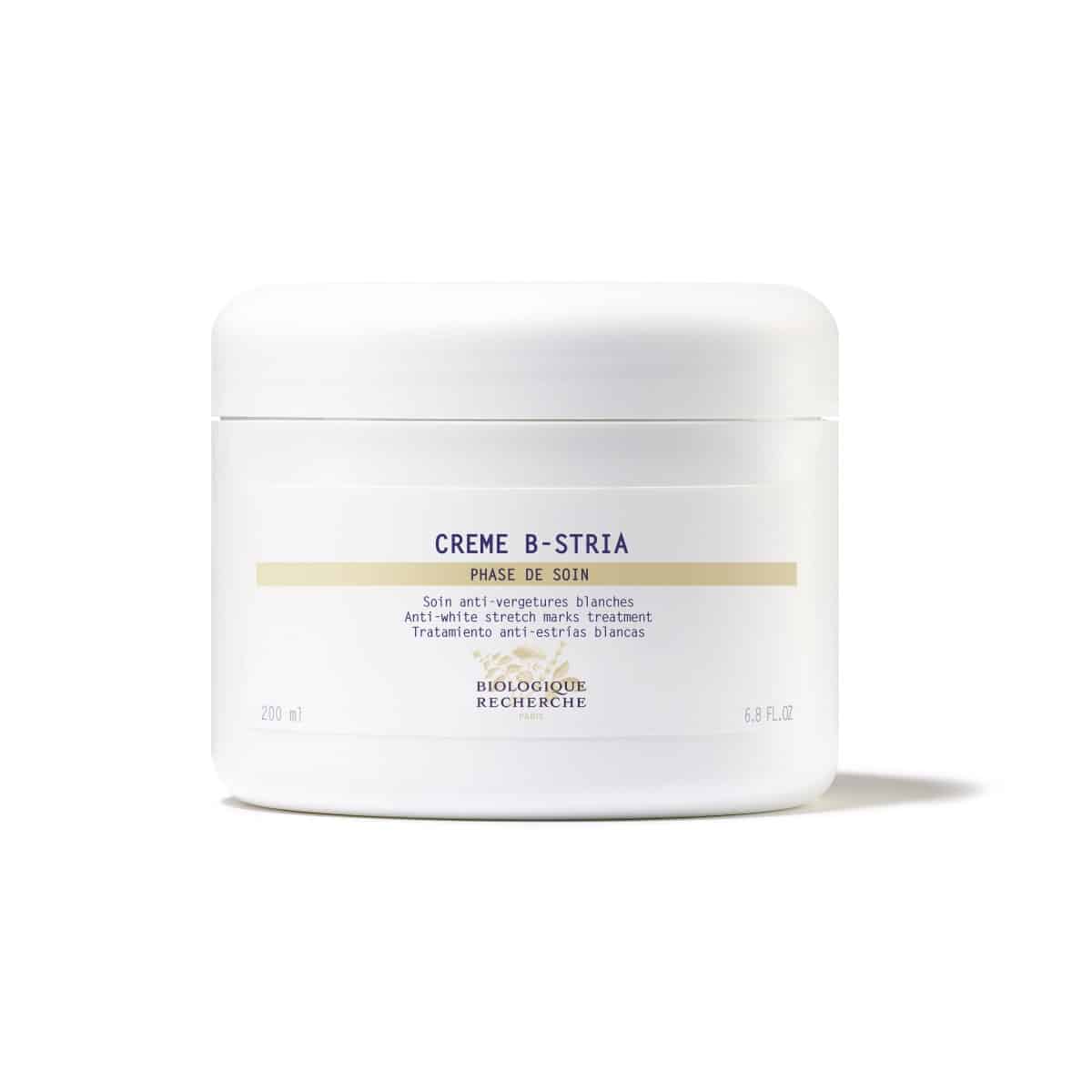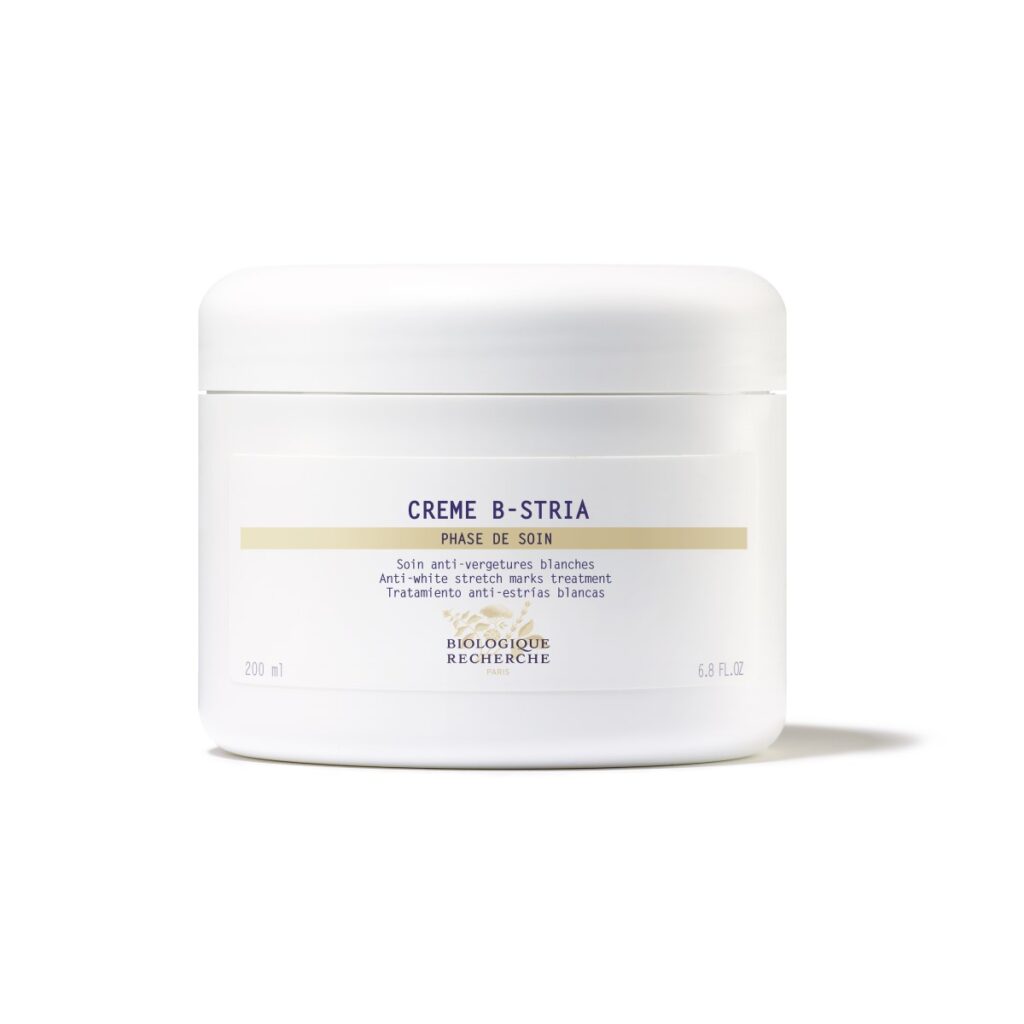 You're wearing your sunscreen, you're doing everything right and taking care of your skin, then… you still get dark spots and hyperpigmentation. What gives? Melasma, or chloasma, is another broad-sweeping skin concern that comes with pregnancy, with up to 70% of pregnant women experiencing it. This time, you can blame your hormones; changing hormones, particularly an excess of estrogen and progesterone, is the main cause of melasma during pregnancy. Color-producing cells in your body, called melanocytes, respond to these changes by producing extra pigment, leading to discolored, uneven skin tone. Now that you know who to get mad at, what can you do? Thankfully, Biologique Recherche has a whole collection of products specifically for targeting hyperpigmentation. Some of our favorites are Masque PIGM 400, a sheet mask you can easily apply and take off, and Serum PIGM 400, a powerful serum that targets and helps to quickly even out dark spots. We also have our hyperpigmentation bundle: a full routine focused on hyperpigmentation!
Here's another problem you can blame hormones for: acne. This kind of acne is not entirely unlike what a teen might experience- changing hormones can trigger your skin to produce more sebum (oil), which can lead to clogged pores and bumps. There are many, many great products to help address acne, and there may be some that suit you more than others, but our personal favorites are: Lait U, a milky cleanser that helps cleanse your skin without leaving it too oily or dry and Serum Complexe Iribiol, which is amazing for spot-treating acne and areas with oiliness. There's also Biomagic Mask, an energizing white clay mask that can be used as a spot treatment on acne or all over to help with oiliness. Another great option to go with is our acne bundle, which features amazing products to both help get rid of acne and heal the skin afterwards!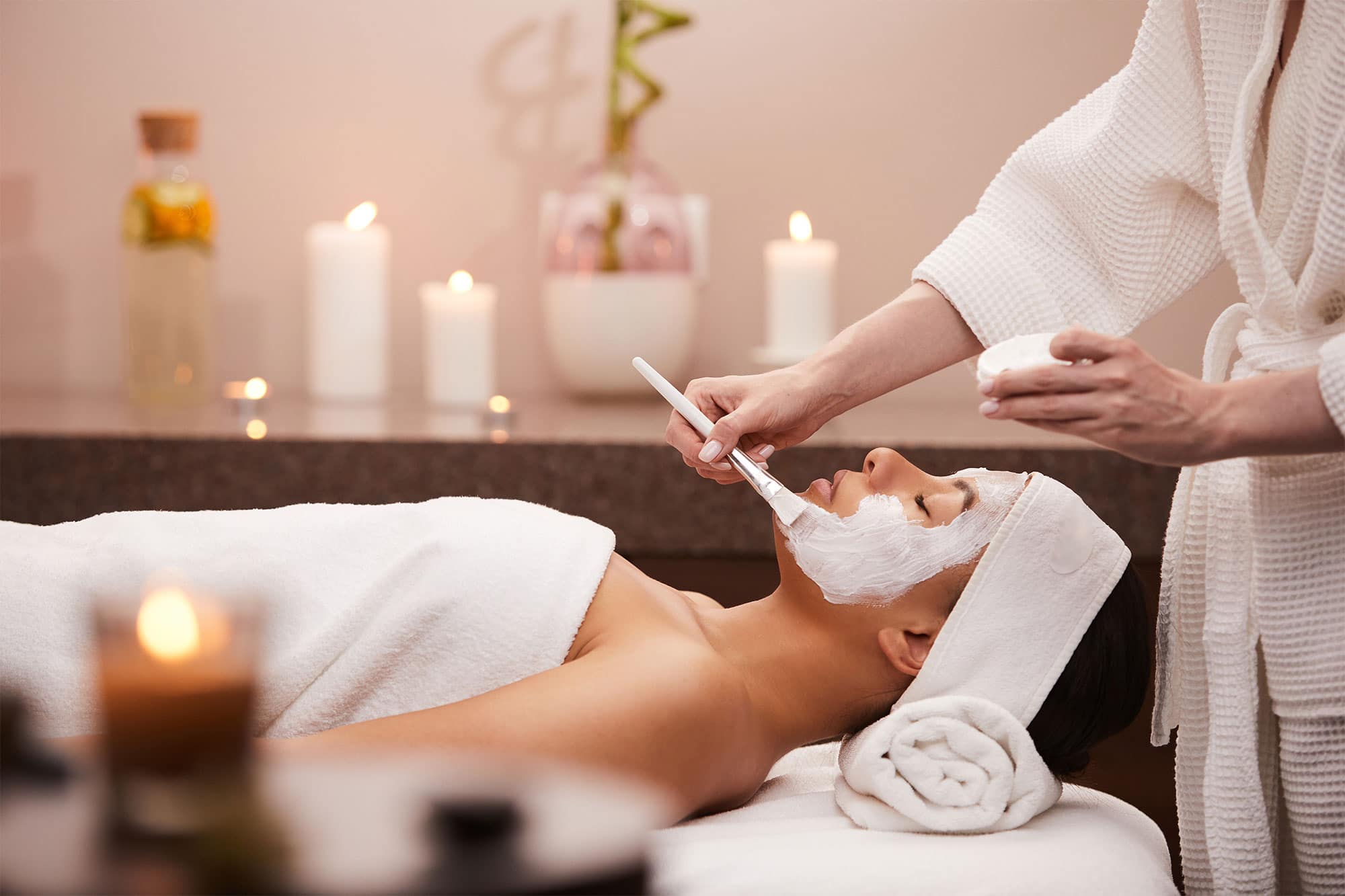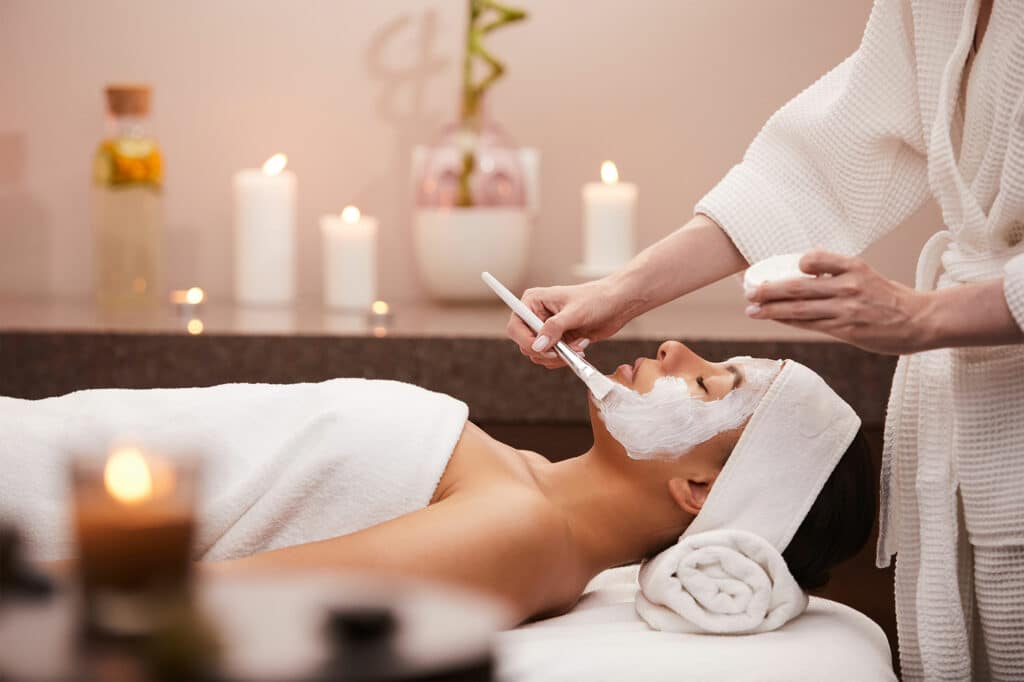 If you just need to relax and have one of our estheticians take care of your skin with pregnancy-safe products tailored to your needs, our Pregnancy Facial is just right for you. With products and techniques chosen for you with pregnancy in mind, we'll have you looking and feeling your best! Towards the end of your pregnancy, you can start looking forward to other treatments once you've delivered- for postpartum skincare, our Supreme Remodeling treatment will help get your skin back on track with our remodeling treatment combined with a fruit acid peel to exfoliate and a booster based on your skin's specific needs.
While that natural pregnancy glow isn't really a realistic goal, you can still take care of your skin. If you're not sure what's right for your skin, you can come in for a skin analysis or request a consultation with Toska or our estheticians.